Do you have a mobility condition requiring a zero threshold access to your shower?
We have a shower floor that can help!
Our product has a 1″ lip to keep the water in your shower and allows you to easily wheel your chair close enough to transfer into one of our shower seats or into a bath chair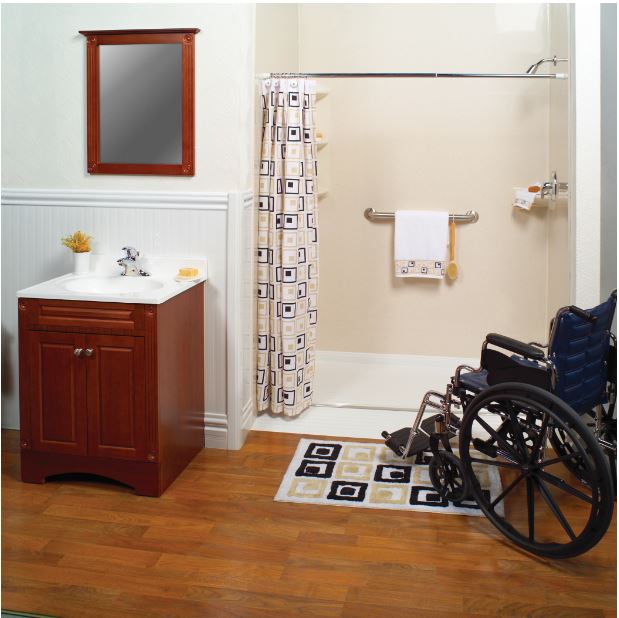 Beautiful Wall Systems
Installed at the same time as your bathtub or liner! This is the best deal and will completely transform your bathroom!