The bathtub walk-thru insert makes entering and exiting the bathtub easier and safer by significantly reducing the tub wall barrier.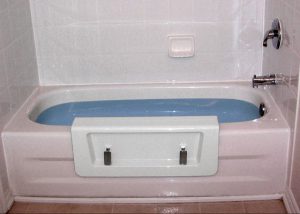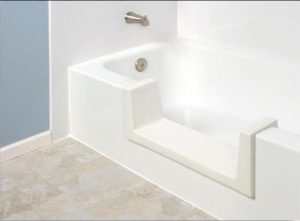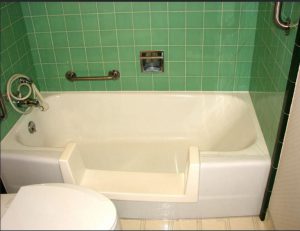 It is a convenient option that allows you to enjoy easy access to your tub in just one day! A quick tub door is also available for installation to allow for bathing.
There is no need to remove the original bathtub, allowing the insert to be installed in just a few hours and without any demolition. By modifying your existing bathtub, you are able to keep your walls, floors, and plumbing intact; saving thousands of dollars over conventional remodeling.