BathMaster shower floors are a sheet of durable and impact-resistant acrylic, which can be installed right over top of your existing tiled shower floor. With a new set of walls it will look like new, and be a fraction of the cost of ripping out the old shower.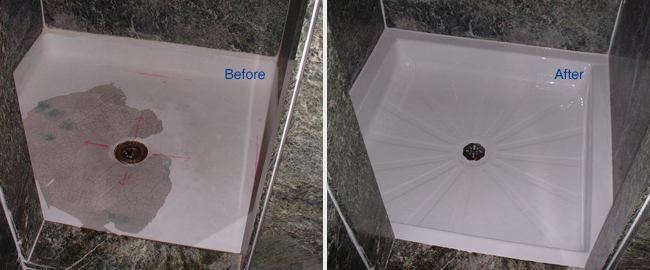 Facts about Shower Floors
Quick and easy to install.
Shower floors are available in a variety of colours.
Our finishes are slip-resistant.
Our floors are made from 100% acrylic and are guaranteed to never fade, crack or peel.
Easy to clean and maintain.
Look great with a new set of walls.