Bring your antique bathtub back to life.
The timeless elegance of clawfoot bathtubs make these beautiful pieces sought out by many people for both comfort and style.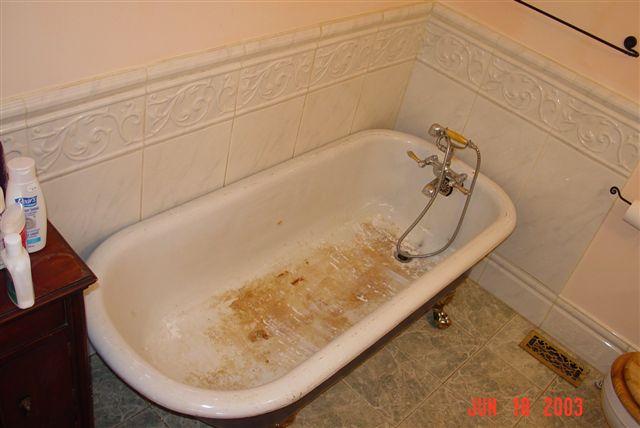 Before
After
Facts about Clawfoot Tub Restoration
Clawfoot bathtubs are typically reglazed in our shop, although the interior can be done in your home.
You choose from a variety of colours for both the inside and outside of your clawfoot tub. We reglaze to your specifications.
Our finish is the finest available.
This process takes several days to allow the tub to cure properly.
We also supply original and reglazed clawfoot bathtubs along with a full line of accessories.