In just a matter of hours BathMaster will restore your bathtub to its original brilliance.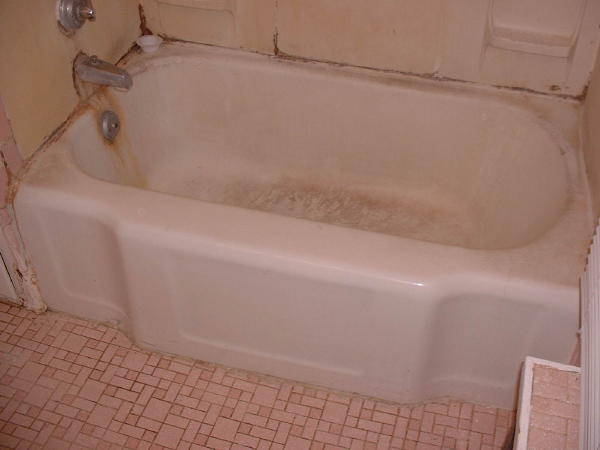 Before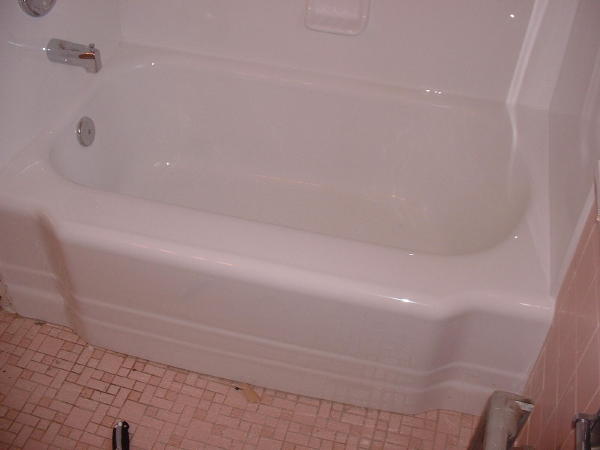 After
Our bathtub reglazing products are second to none. We offer a 5 year warranty on all our residential reglazes. Our durable coating will keep your old tub looking new.
At your convenience, a certified technician will come to your home to reglaze (in your choice of colour) and re-caulk your bathtub. This work can be accomplished in only a few hours.
A beautiful acrylic wall surround can be installed at the same time your bathtub is being reglazed, giving you the best value for your time.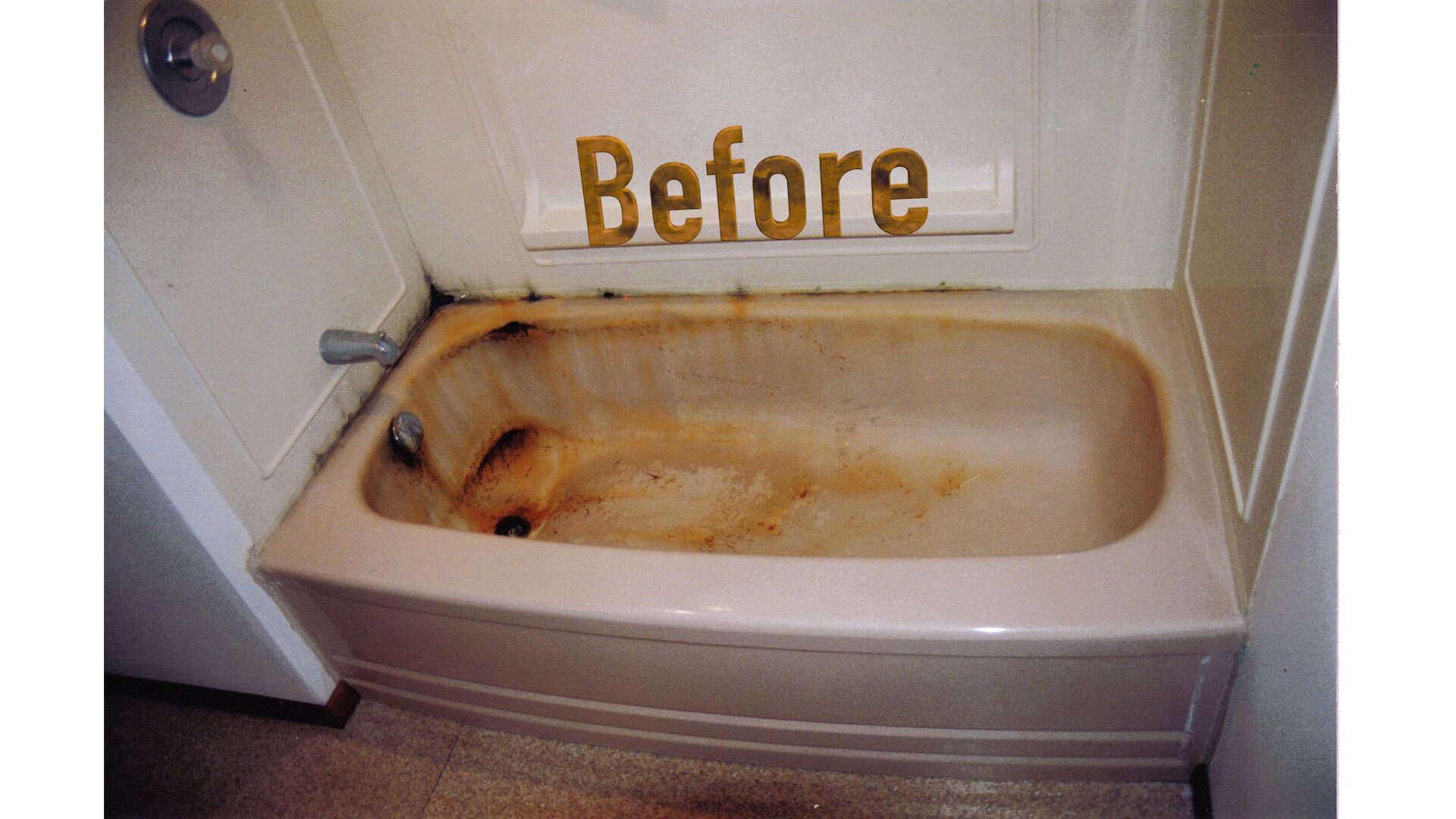 Turn your old bathroom into a more modern one by reglazing your bathtub.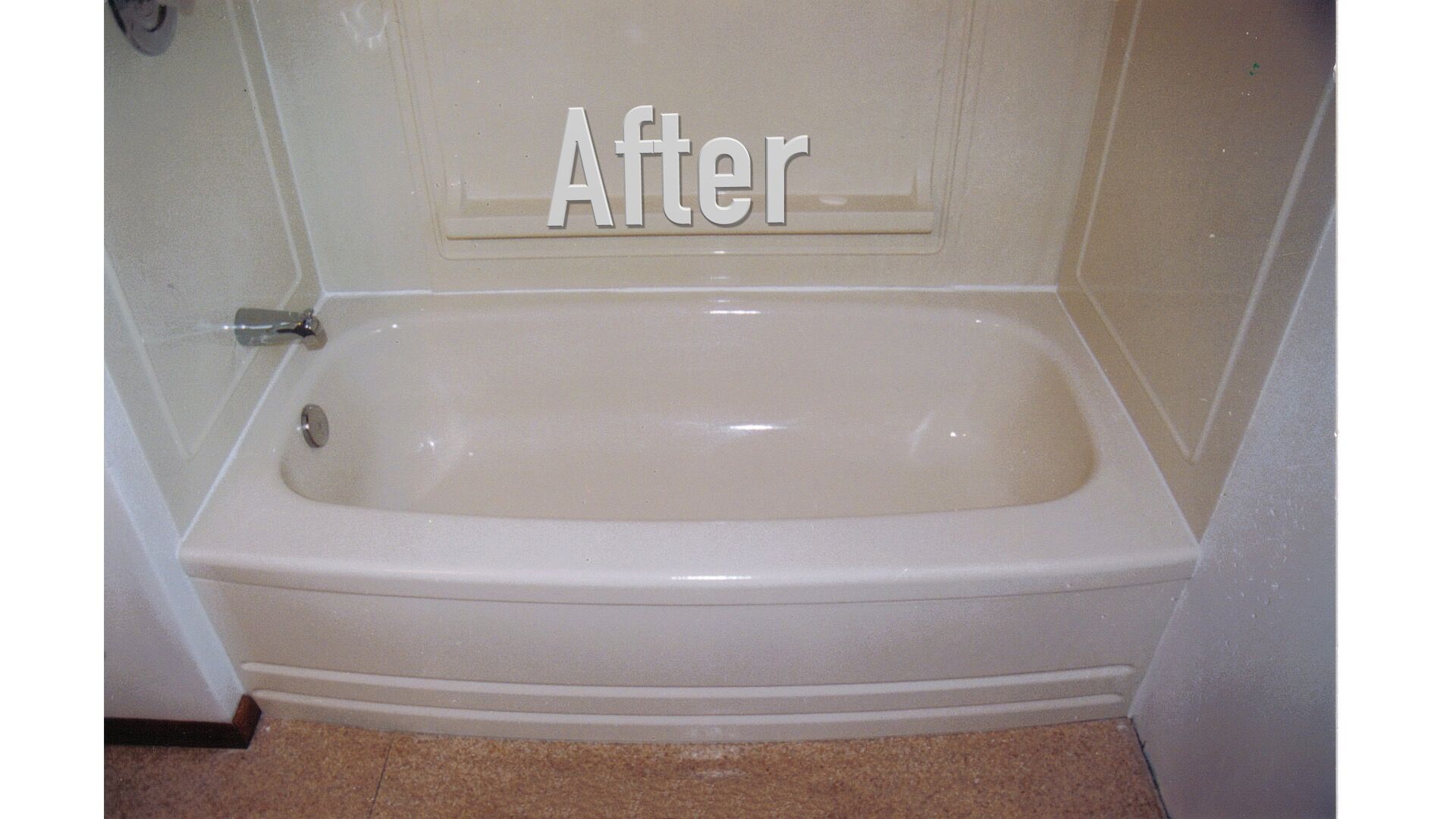 Old tub with a new finish for a fraction of the coast of buying a new tub.
Facts about Reglazing
Reglazing is much less expensive and much more convenient than bathtub replacement. You could save up to 75% of the replacement cost.
Our work is done on site. Bathtub, tiles, or wall surrounds do not have to be removed. Your flooring and plumbing are undisturbed.
We can install a beautiful acrylic wall surround at the same time your bathtub is being reglazed. This is your best value!
Your bathtub looks new again. Reglazing transforms your hard to clean, dull and worn-out bathtub into an easy to clean tub with a brilliant and new finish.
Renovating your bathroom? Reglazing your tub is an ideal solution for colour changes.
Our certified technicians handle each project with care and our quality materials leave no disturbing odours behind.
Commercial Clients
Hotel, motel, and apartment owners all benefit from our one day completion. Simple reglazing jobs are usually completed in half a day. For multiple units our skilled technicians can do up to three bathrooms a day! The ease of maintenance with our glazing products make them ideal for commercial face lifts.
Even new bathtubs can meet with accidents resulting in unsightly marks. Through our special colour matching and chip repair process, we can repair this type of unsightly damage.