Now your bathroom can have the luxurious and popular look of natural stone, without all the expense.
Sentrel is a remarkable new paneling and trim material designed for use in the bathroom. Sentrel combines the latest innovations in high-resolution printing and material science to give a high-end, elegant material, all at a fraction of the cost of natural materials.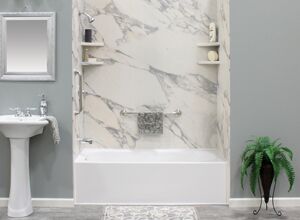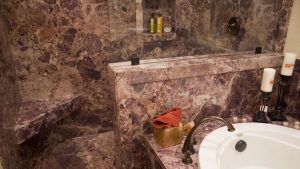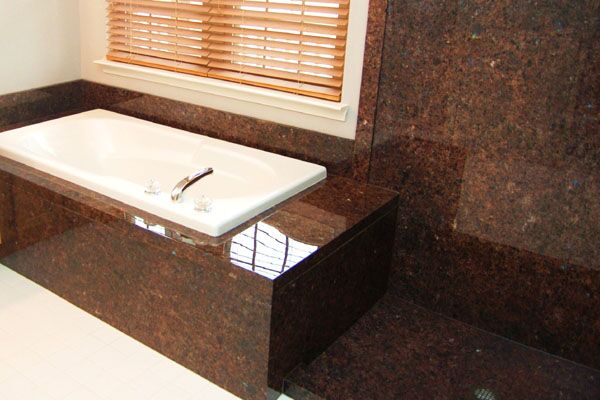 At the heart of Sentrel is the extensive imagery offered by Design Imaging, including granite, marble, travertine, wood and more. The outer clear layer of Sentrel enhances the image with amazing depth and realism.
Sentrel is non-porous, will not mold or mildew, has no grout lines, and is easy to clean.